EXPERIENCED FAMILY BUSINESS FOR OVER 30 YEARS
The complete professional thatching service built on recommendation
Covering Shropshire and all surrounding Counties
All varieties of thatch roof coverings
Residential homes to garden attractions
National Trust and Estate Work approved
No job to big or small!
How the business started.
From an early age of only 13, I started as a labourer with my uncle sweeping up and taking note of what was happening on the roof!
By the age of 17, I was thatching under close supervision of those above me, my main aim was to become as good as my uncle if not better. I took advantage of the training courses at COSIRA and combined the knowledge of family thatching and technical thatching issues in Northampton.
The chance of running my own business arose at the age of 28 with the retirement of my uncle, and with all the contacts and previous customers, I was on my way!
The work which I undertake has a guarantee - all thatched roofs are treated as though they were my own to ensure job satisfaction - the customer deals with me direct from start to finish - and all the thatching work is carried out by myself only to maintain a high standard with an eye catching end result!
I have been in business now for 22 years and have been very successful in all aspects of the thatching industry. In 2001 I became a member of the exclusive North of England & Scotland Master Thatchers Association, obtaining and advising about thatching all over the north of England, Scotland, Northern Ireland and even America! (See below for details of the Association).
Aims of Master Thatcher's Association
MEMBERSHIP AND AIMS.
Membership of the Association is restricted to thatchers who submit their work to the rigorous scrutiny of a standards committee and their membership only remains valid for so long as they maintain such standards. Only full members are entitled to refer to their membership in business transactions.
THE ASSOCIATION has amongst its aims:
maintaining the supply of good quality thatching materials and tools
to provide owners of thatched properties with a highly dependable and satisfactory service
to formulate a reliable standard in the quality of work and to control, as far as possible, that work shall only be carried out by those competant to do it
to offer a consultancy service to Architects, Builders, etc., on all matters relating to thatch and thatched buildings, i.e. roof design and construction, fire precautions
to provide a proper training for apprentices
ALL MEMBERS are bound by the rules and codes of practice of the Association with regard to the professional conduct.
AS A GUIDELINE
CUSTOMERS should always check when receiving an estimate for proposed work on their property, that the thatcher states exactly the work that is going to be carried out in detail, along with specifications.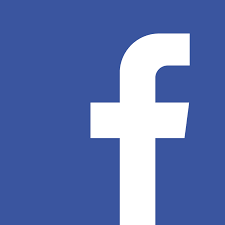 Click the logo above to visit my Facebook page for recent updates and more information!